How To Host The Best Thanksgiving Dinner
For years my mom always hosted Thanksgiving dinner. A few years ago I took over the reigns. And not to toot my own horn, but I have figured out how to host the best Thanksgiving dinner ever!
I am going to share all my tips and tricks with you. Everything from the perfect foolproof menu to an easy DIY project for Thanksgiving place cards!
And be sure to check out the giveaway at the end of the post.
How To Host The Best Thanksgiving Dinner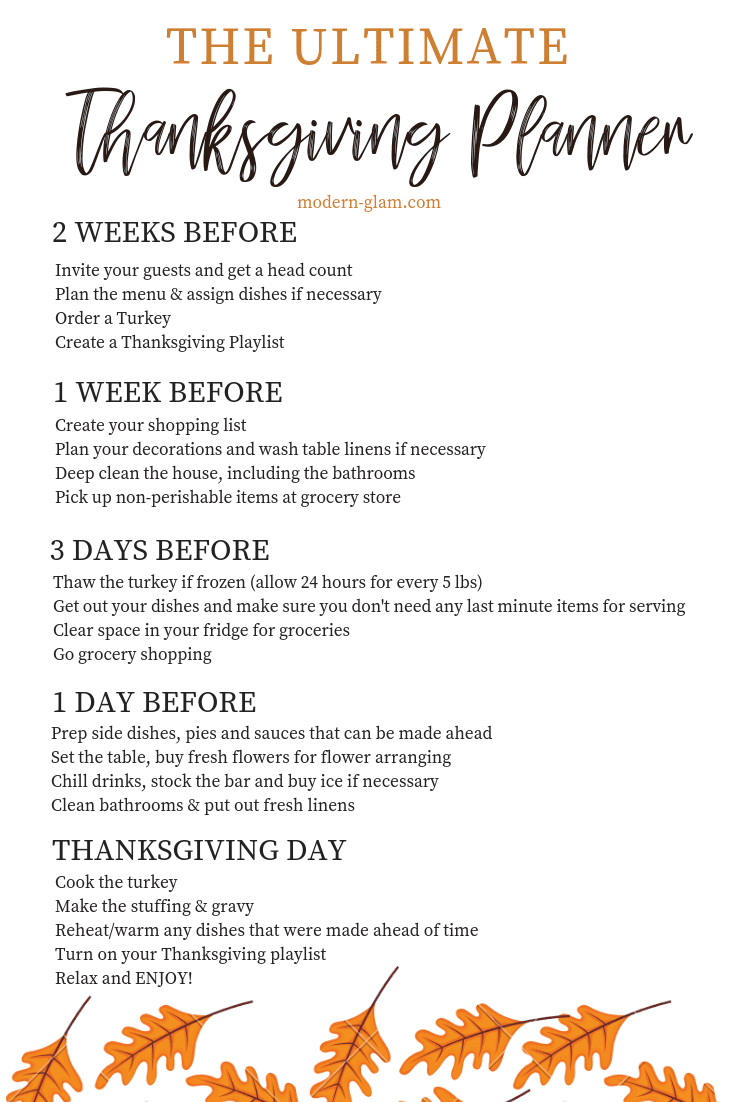 If you are feeling overwhelmed by the thought of cooking dinner for a crowd, take a deep breath! One of the best tips I have for you is to plan ahead. If you organize and plan out when you need to tackle each task, the entire process will seem like a breeze!
Print out this Ultimate Thanksgiving Planner and feel assured that you will be organized and ready! This will make is so easy for you to host the best Thanksgiving dinner.
Thanksgiving Table Ideas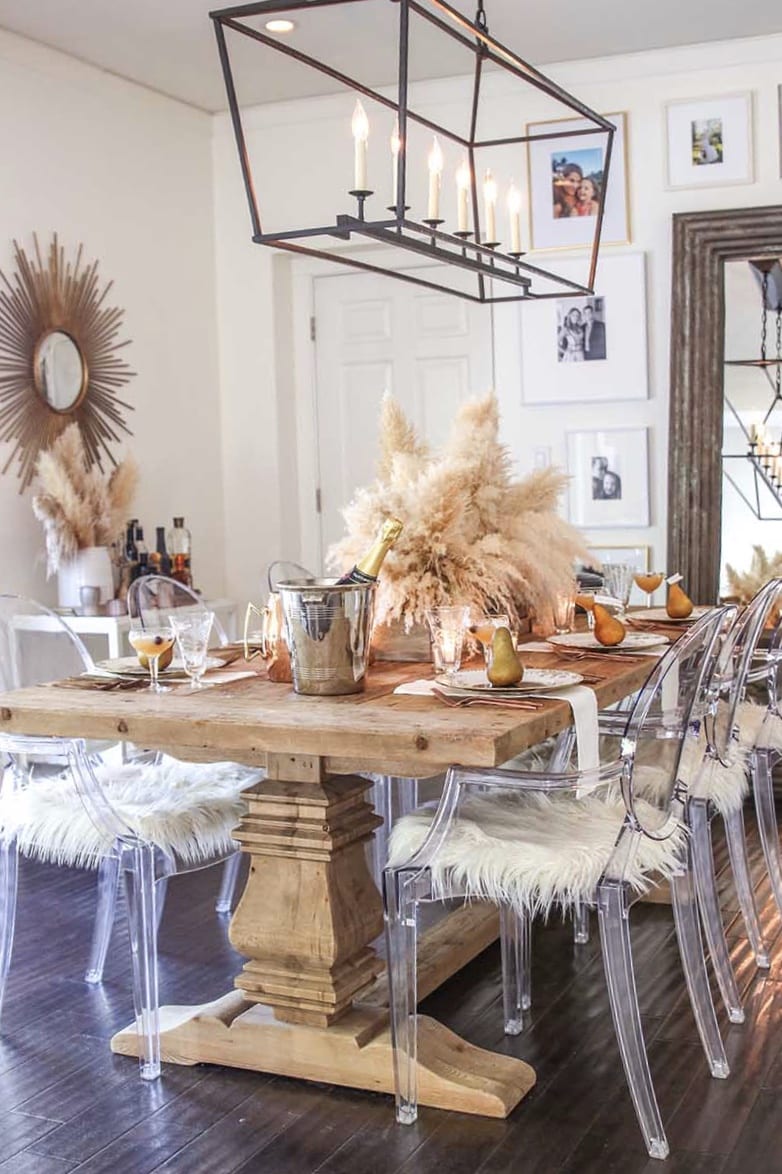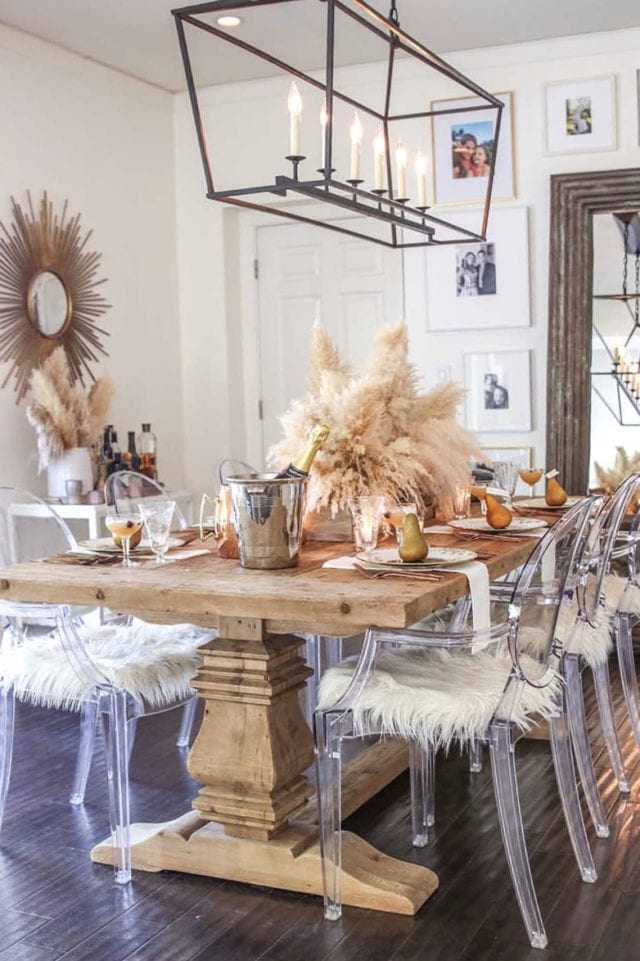 Now, since you know how many people will be coming, it's time to figure out where everyone will sit. If you can comfortably seat everyone at your table this is great news! But if you need more room, you will need to move some furniture around and maybe even rent extra tables and chairs.
One of my favorite parts of hosting Thanksgiving dinner is being able to decorate my tables for the great feast! This year I created this Golden Thanksgiving Table and I loved how simple the centerpiece was using foraged materials!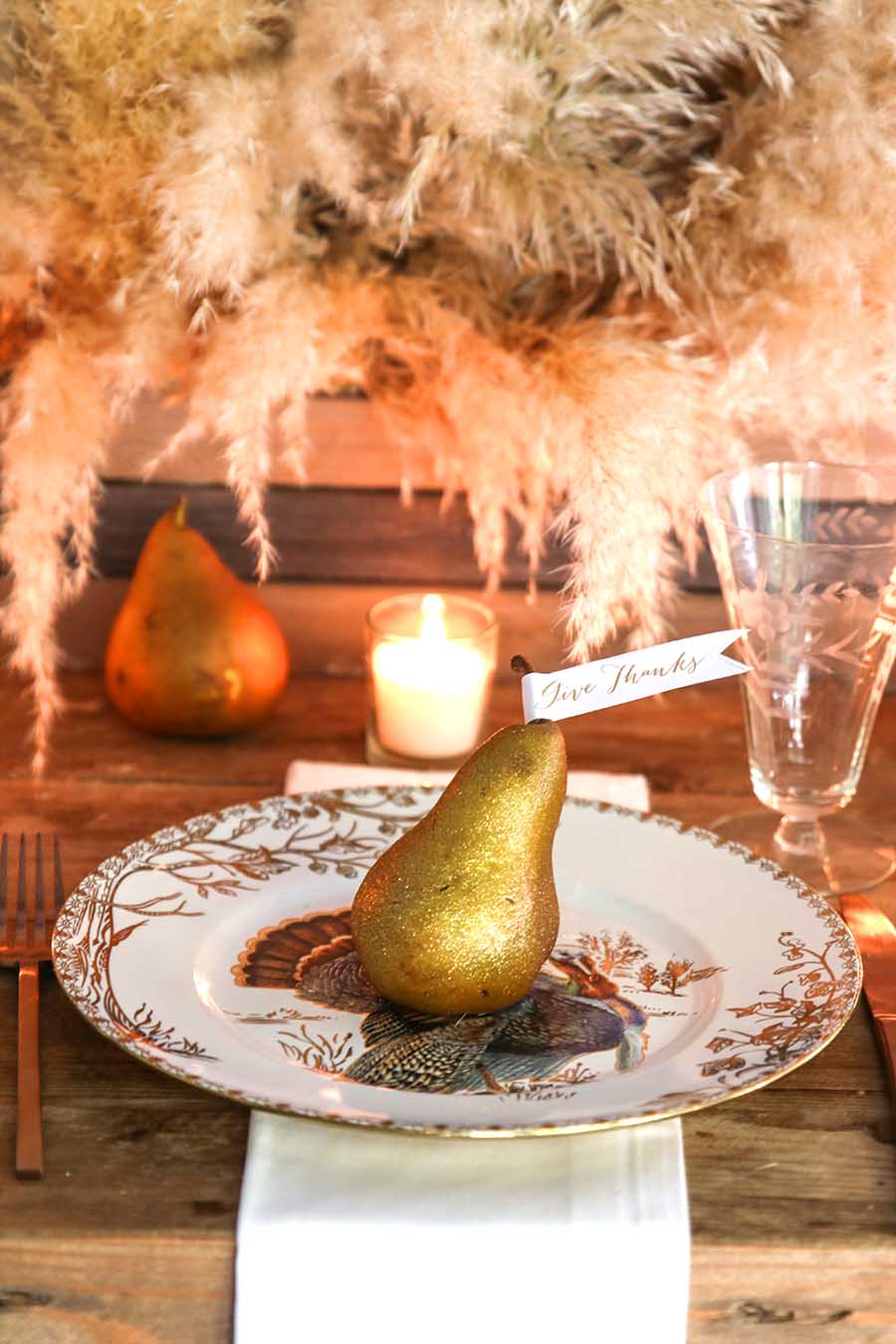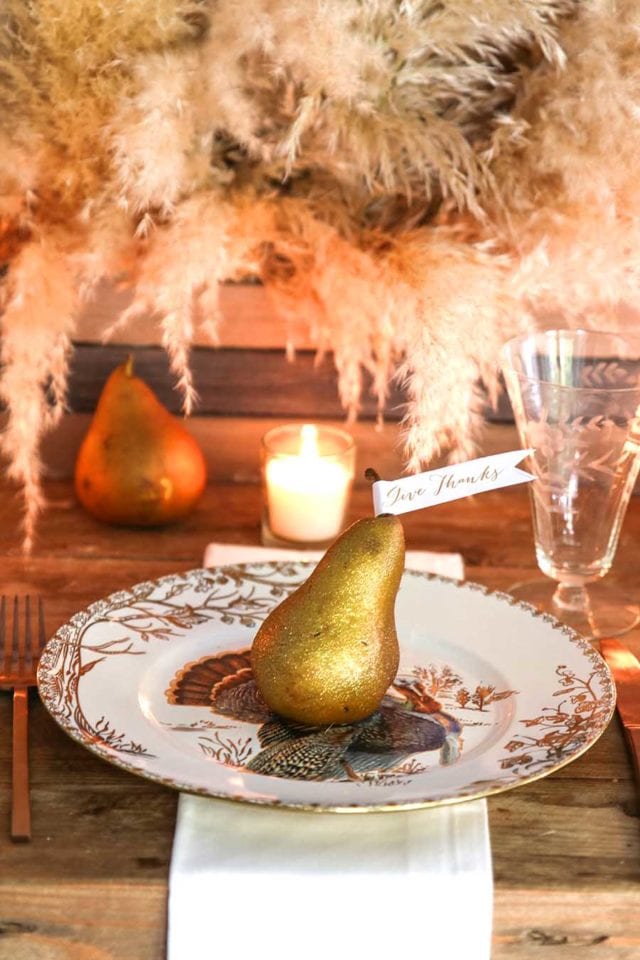 And if you are looking for an easy DIY place card, these Printable Place Card Banners are perfect glued onto the stem of a pear, apple or even pumpkin!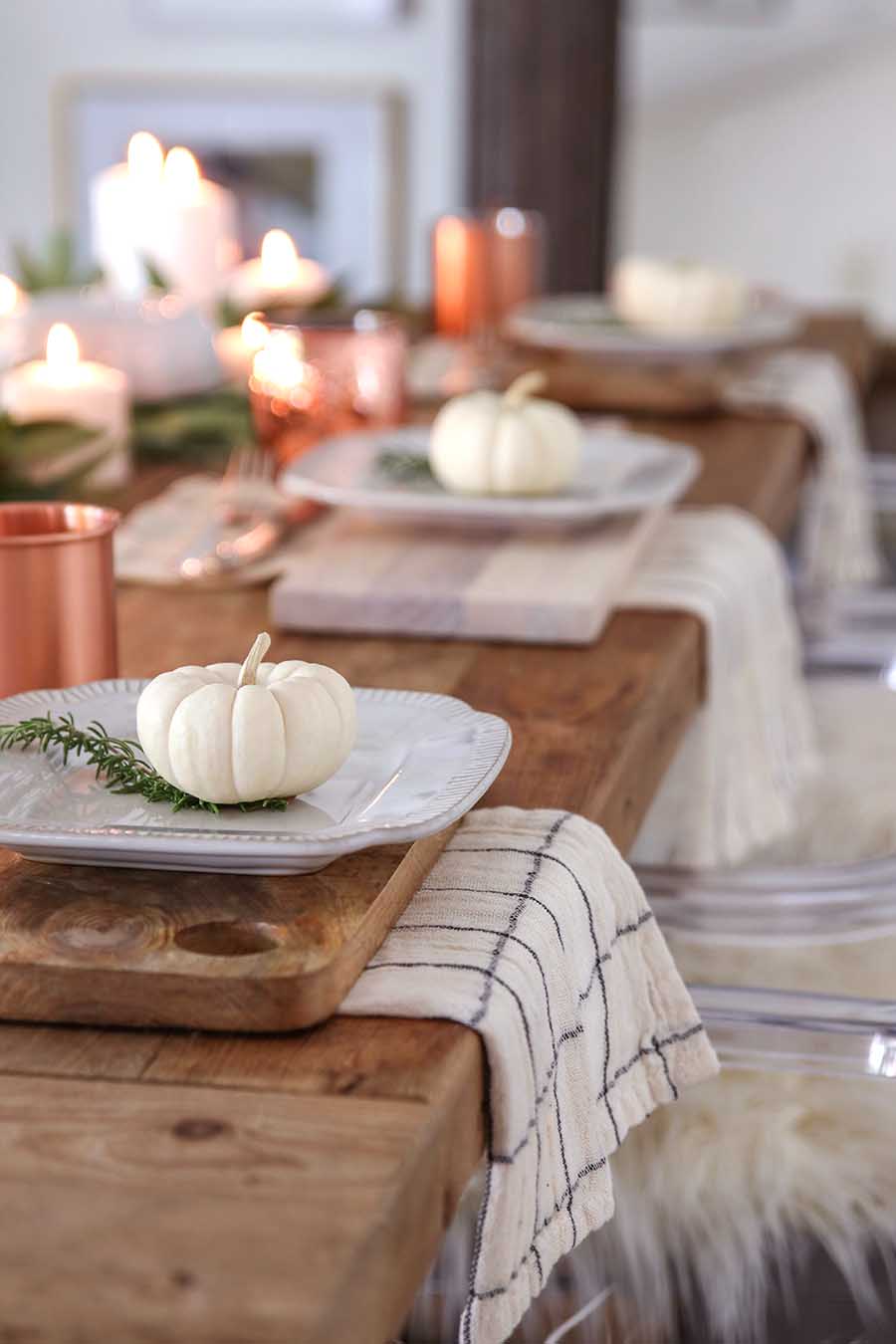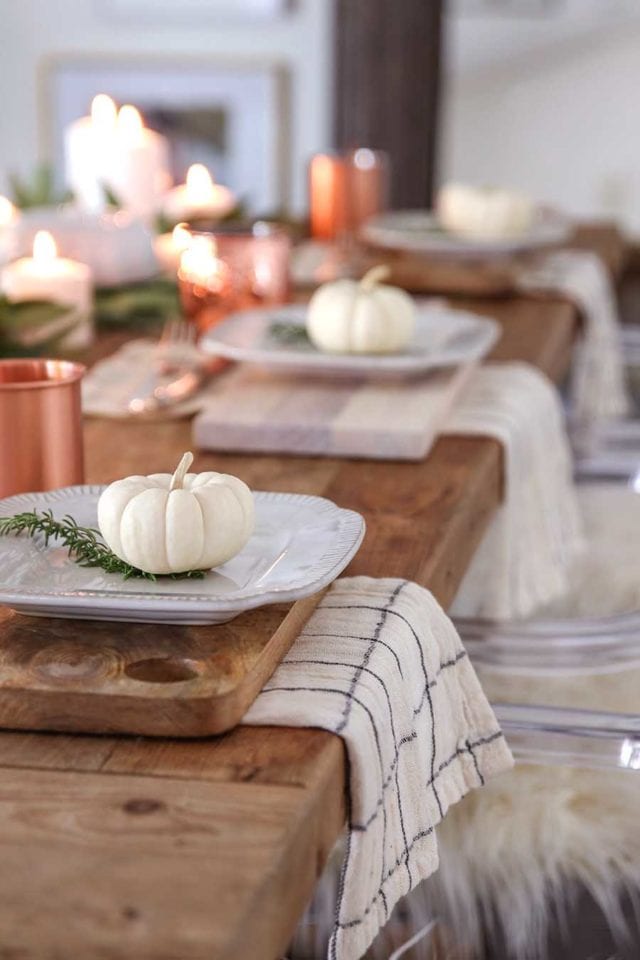 If your vibe is a little more casual, this Farmhouse Fall Table is perfect with it's accents of copper and little white pumpkins.
Thanksgiving Menu Recipes
So, now you have your guest list and table decor figured out. Let's talk about the menu. In order to host the best Thanksgiving Dinner, you need to have some great recipes! I have compiled some of my favorites for you. Everything from appetizers, to side dishes and even how to smoke a Turkey!
I also want to share with you this Definitive Pounds-per-Person Guide to Turkey and Potatoes. This is such a handy tool in determining how much food to buy when planning your menu.
Make Ahead Thanksgiving Recipes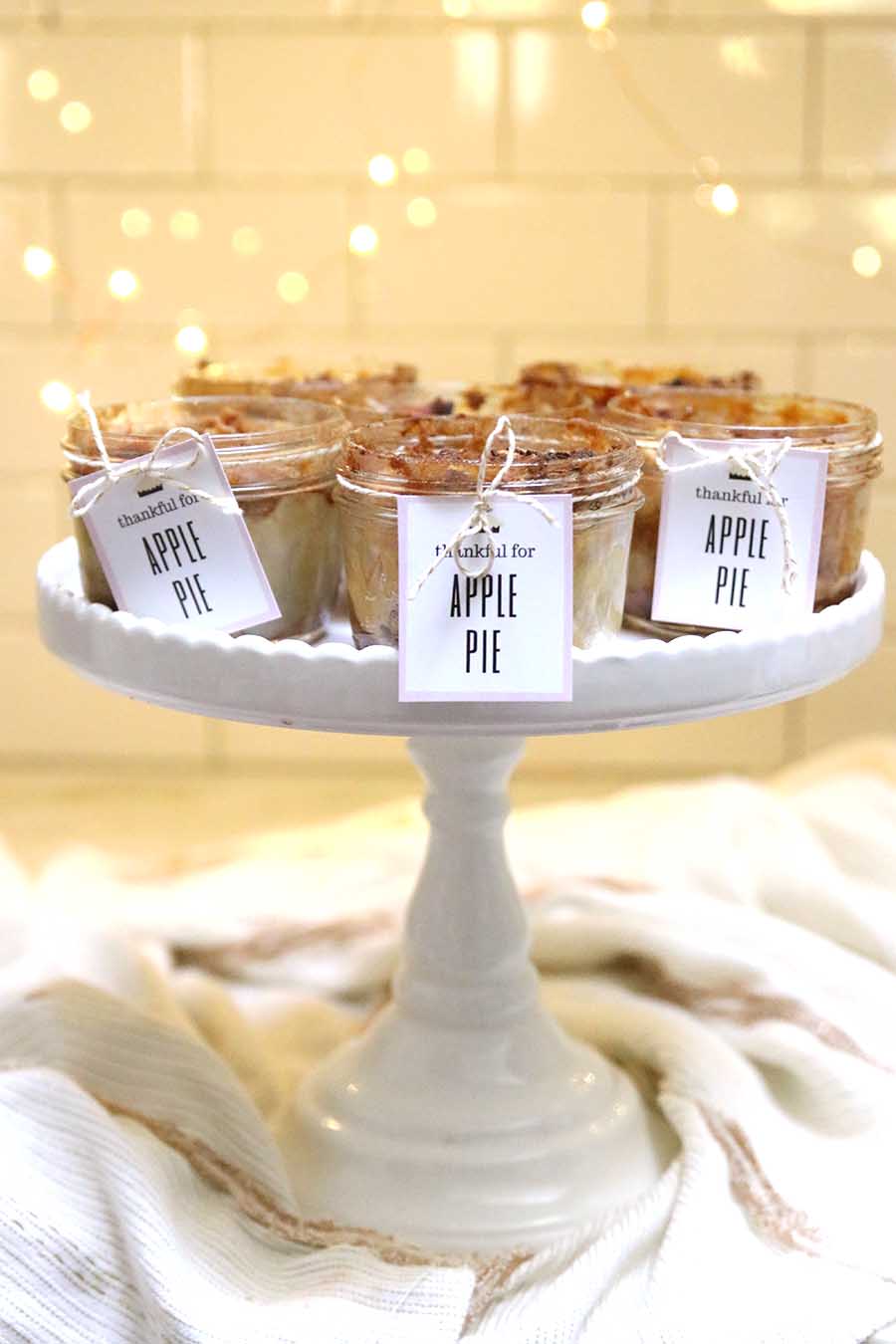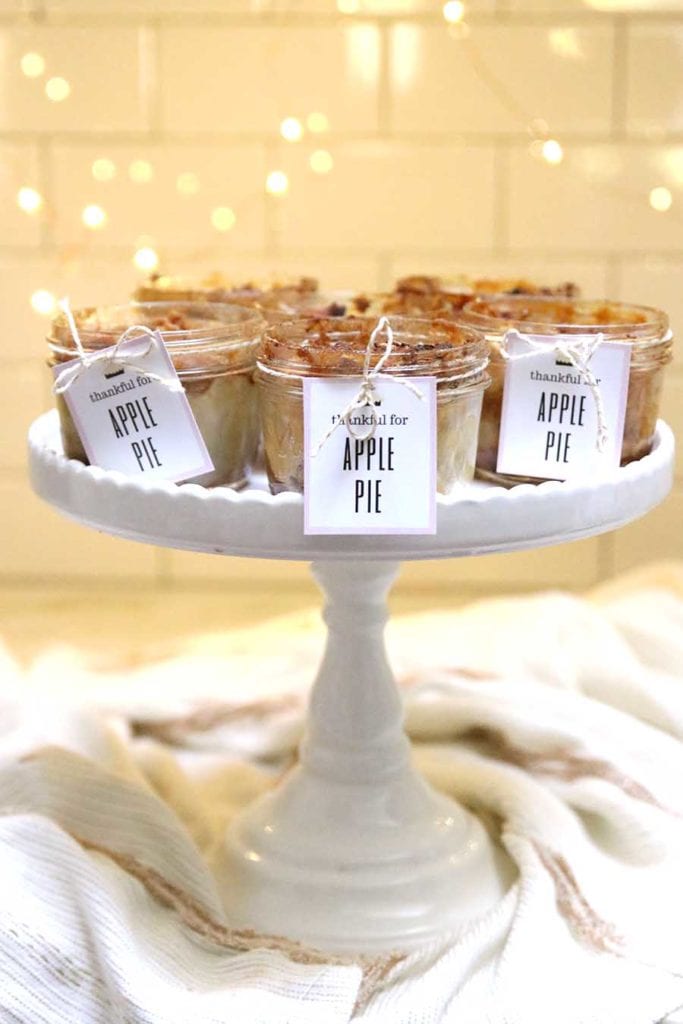 Let's talk about what recipes you can make ahead of time. There is nothing worse than slaving away in the kitchen all day on Thanksgiving. Choose some recipes for your menu that can be prepared fully or partially beforehand. If you are making rolls, feel free to freeze them beforehand.
Here are some of my favorites:
Thanksgiving Appetizers and Desserts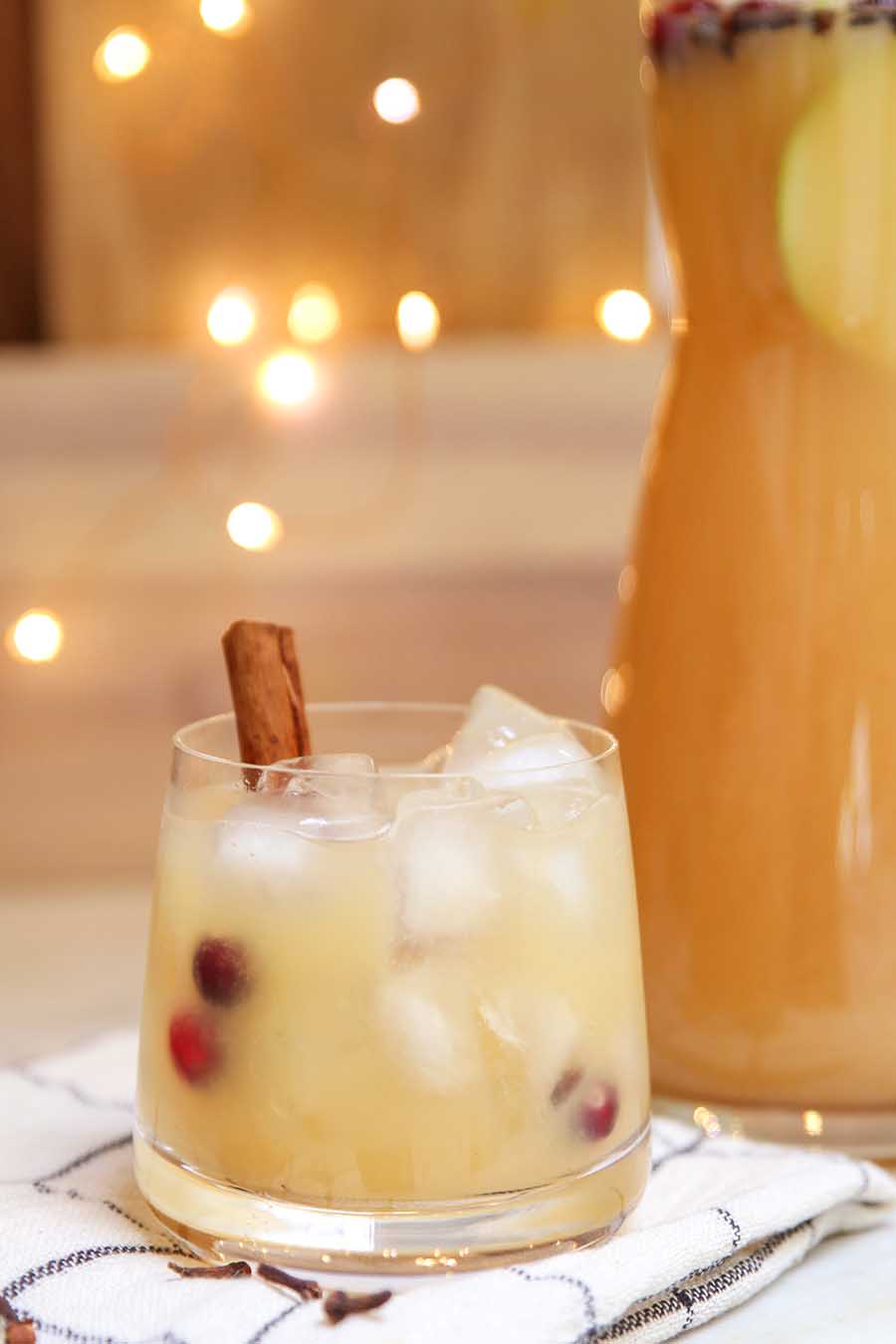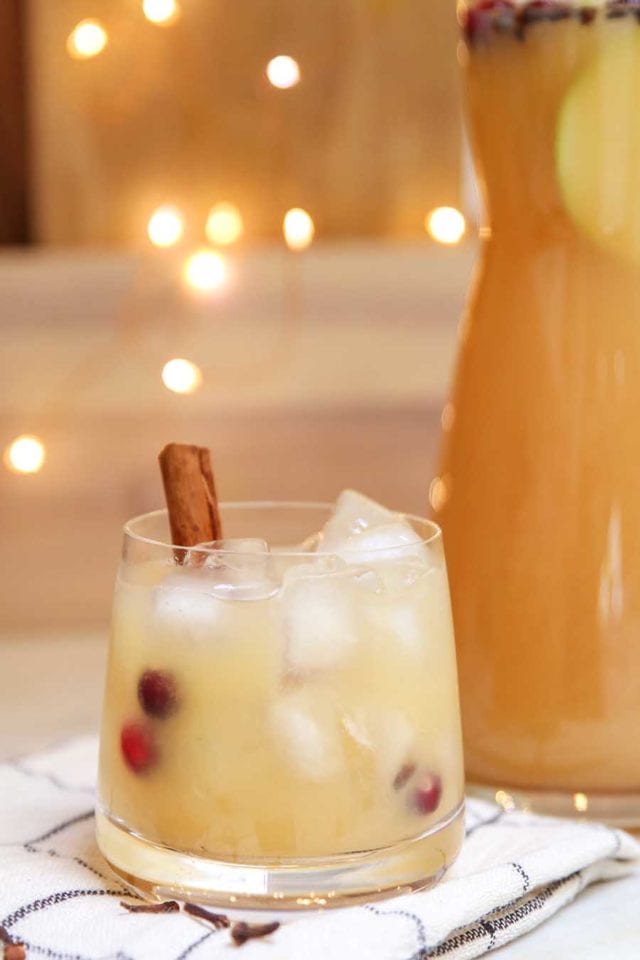 You will for sure want to greet your guests with a festive drink and some light bites to eat! These are my go-to recipes when entertaining.
Thanksgiving Non-Alcoholic Punch
How To Smoke A Turkey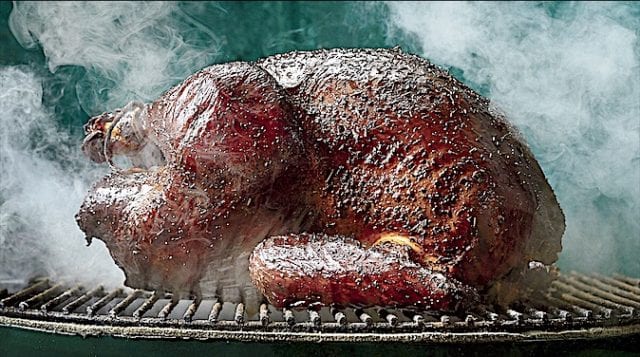 Have you ever smoked a turkey? My brother-in-law is bringing one this year for Thanksgiving dinner and I can't wait. Check out this guide for How To Smoke A Turkey if you are thinking about trying it for this year's Thanksgiving feast!
Instant Pot Thanksgiving Recipes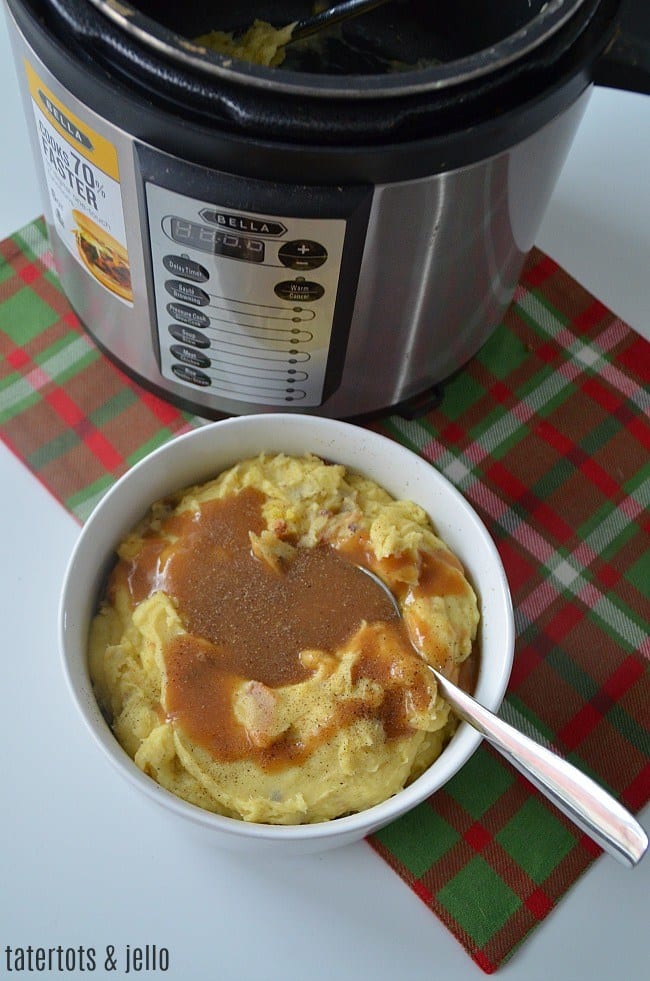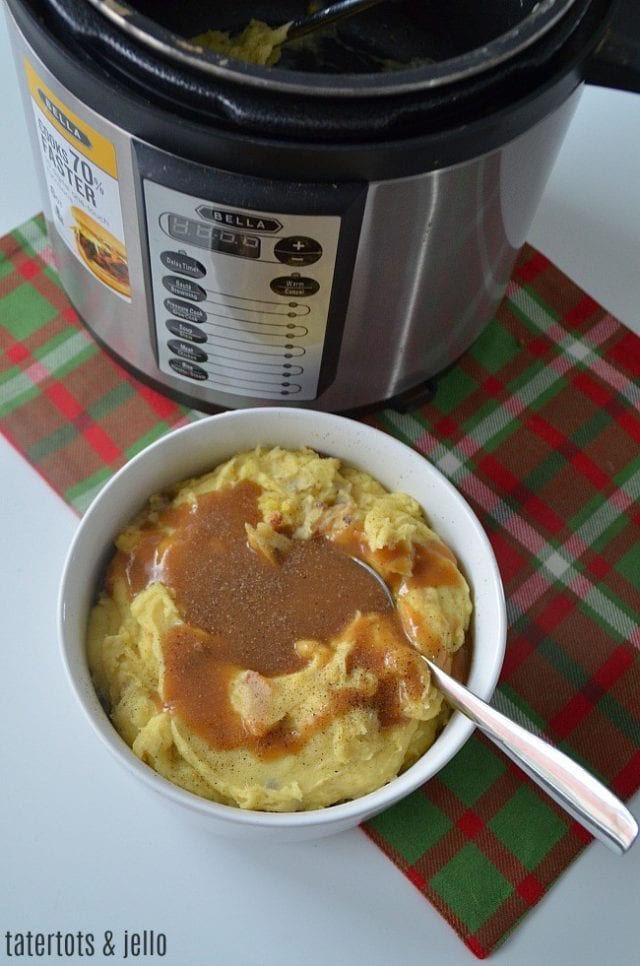 The Instant Pot is a great time saving tool and can really come in handy when it comes to Thanksgiving! There are some great recipes out there but here are a few of my favorites.
15 Minute Mashed Potatoes in the Instant Pot
The Best Thanksgiving Side Dishes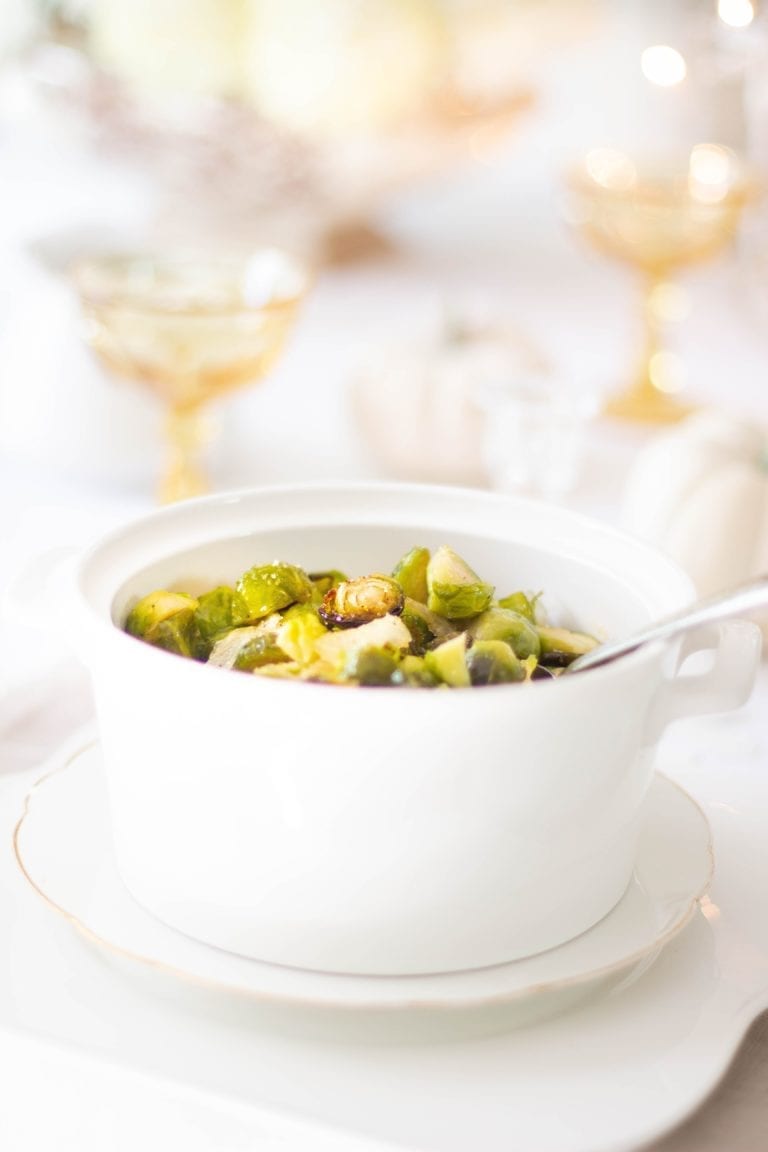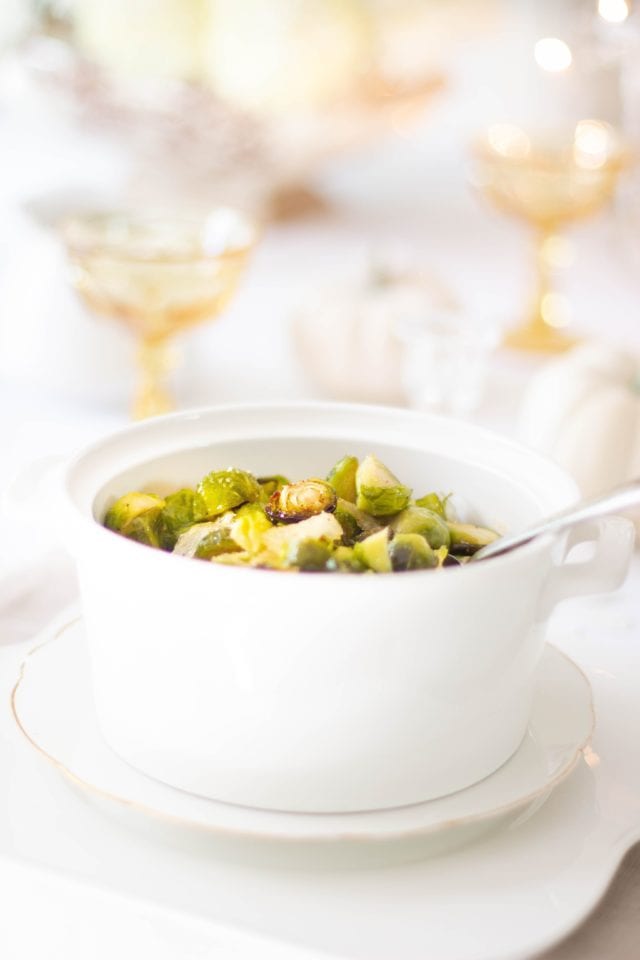 Don't forget the side dishes! From veggies, to breads, these recipes will help round out your menu.
Thanksgiving Dessert Recipes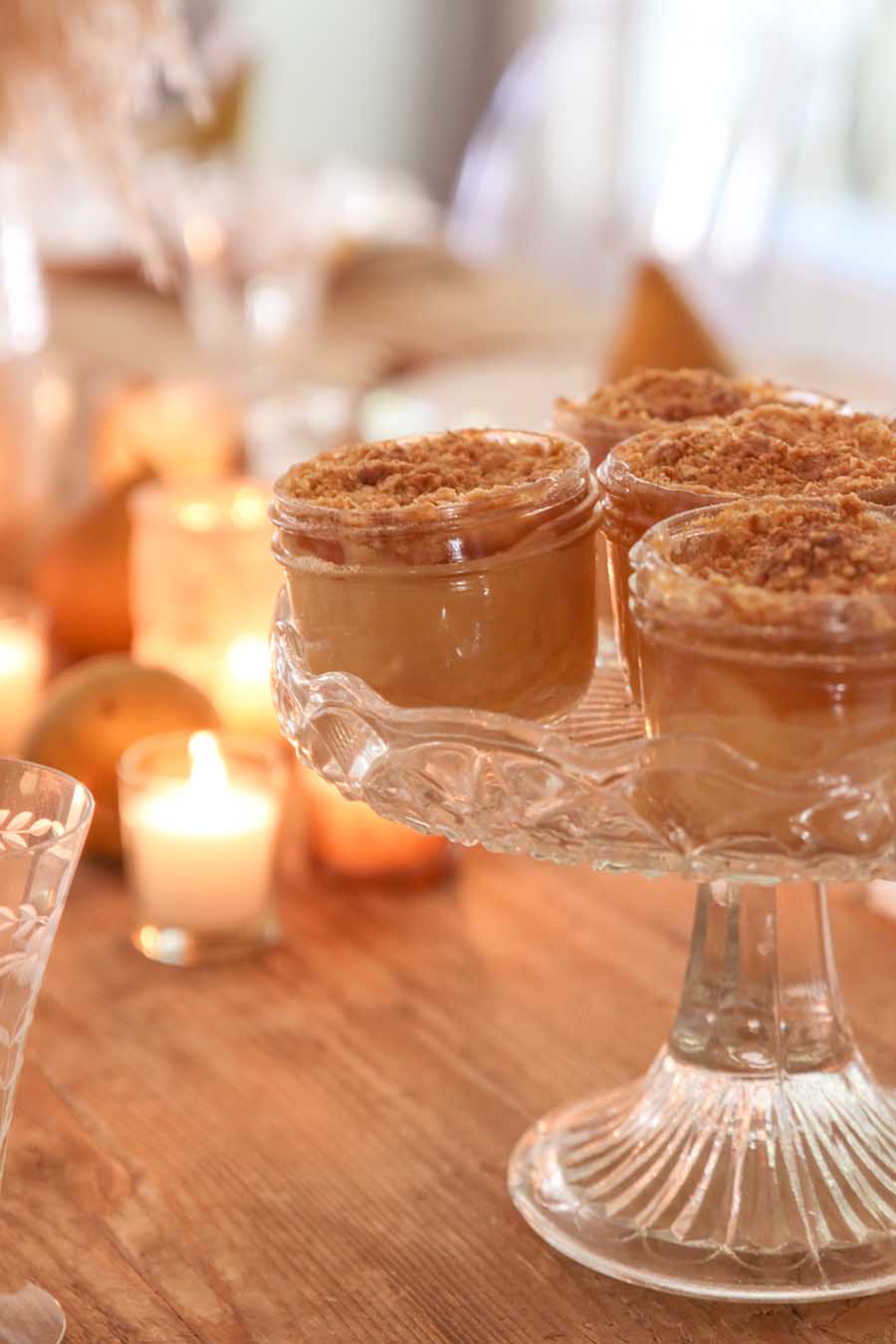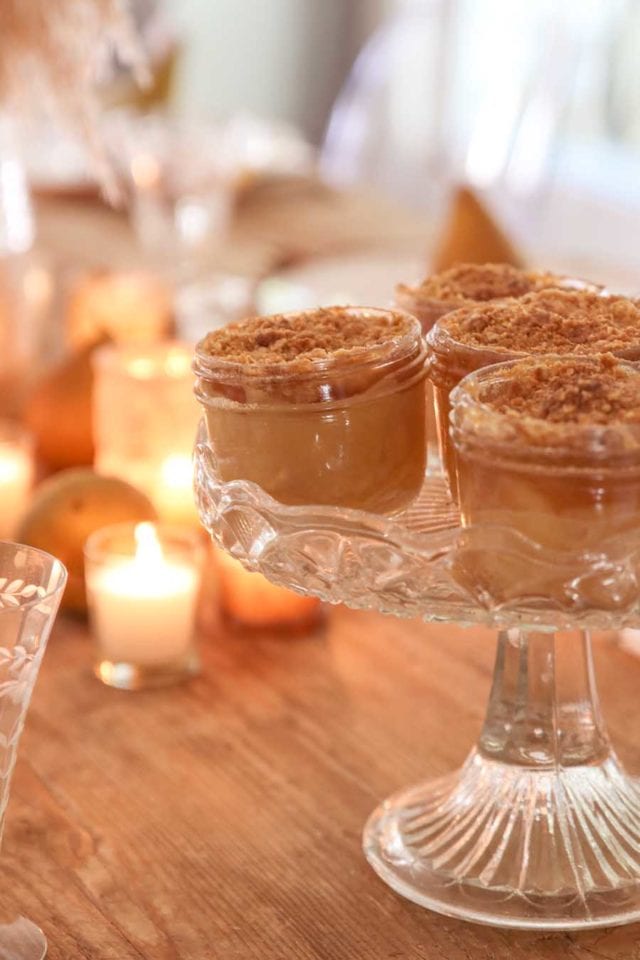 Some say that dessert is their favorite meal! And Thanksgiving is known for it's desserts so you don't want to skimp on this category! Check out these favorite Thanksgiving Desserts.
Pumpkin Spice Cake with Cream Cheese Frosting
Thanksgiving Menu Planner
Now, here is a handy list of all the recipes I have included in the post, sorted by category so you can start planning how to host the best Thanksgiving Dinner!
Appetizers
Drinks
Condiments & Gravy
Side Dishes
Carmelized Roasted Brussel Sprouts
Turkey
Desserts
Pumpkin Spice Cake with Cream Cheese Frosting
A Thanksgiving Giveaway!
We Are Giving Away Two Prizes
$260 Payal Cash & 2 Hallstrom Home Linen Tea Towels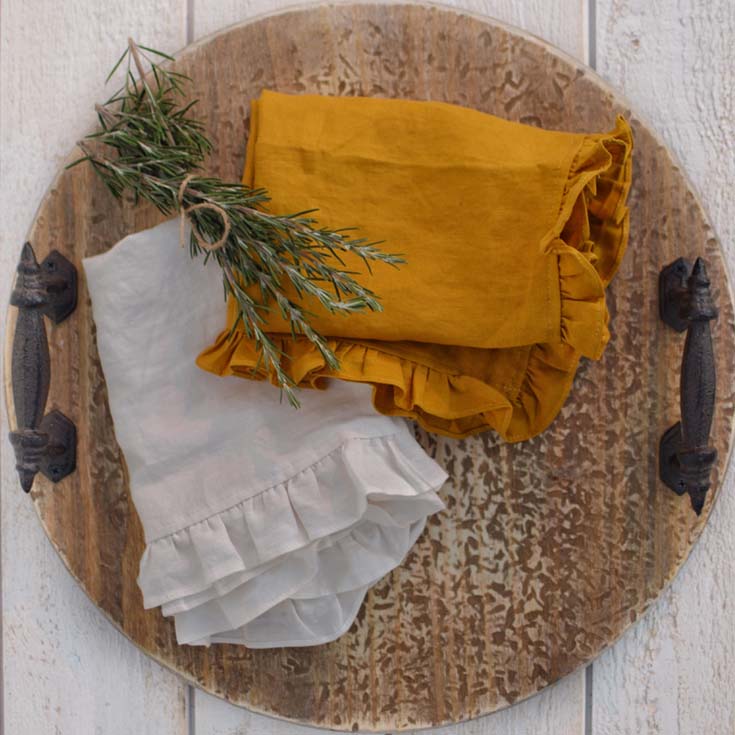 1. Giveaway requirements are for US residents.
2. You must visit each blogger's blog post and leave a comment on which item you would like to win. Also, mention what you would do with the item.
3. Please leave an email on one of your comments so that we know how to reach you if you win.
4. The giveaway will run through Tuesday, November 20, 2018, 11:30 pm PST.
Here are the Blog posts you must visit.